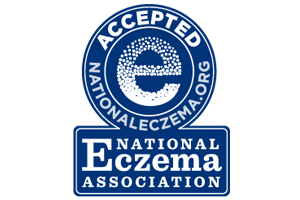 As a service to individuals and the corporate community, and to encourage/recognize product innovations that provide benefits and improve the quality of life for people with eczema and sensitive skin, the National Eczema Association has established the NEA Seal of Acceptance™ program. We accept applications from products in the following categories:
Moisturizers
Cleansers
Hair care products
OTC drugs
Accepted products must meet the Seal of Acceptance™ criteria and pass the NEA Seal of Acceptance™ Application Process.
If you are interested in applying please complete this form.