Pibu's™ Bathtime Wash Tear-free Hair & Body Wash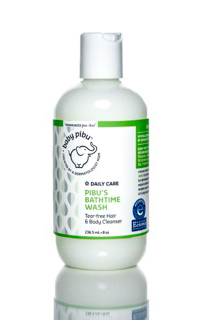 Make bathtime short and sweet with Pibu's™ 2-in-1 Bathtime Wash for baby's skin and hair by making it part of your nightly bath routine. Our dermatologist mom developed tear-free formula has natural conditioning ingredients that will nourish sensitive skin and leave hair and skin feeling soft and smelling scrumptious.
Seal of Acceptance Rating: 4 out of 5 * * * *
This product contains ingredients that may be of concern as it relates to food allergies and skin sensitization.  The ingredient is Lavender (Lavandula angustifolia) Oil.

For more information, please visit www.babypibu.com