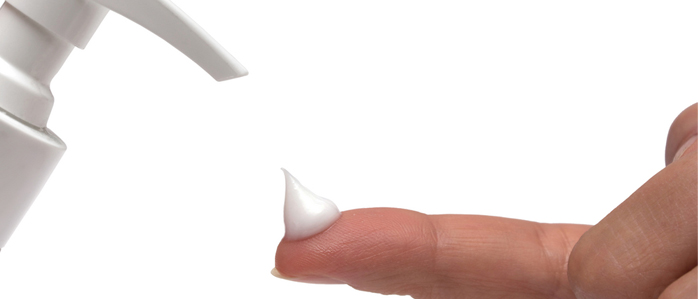 The products listed have applied for and been awarded the National Eczema Association Seal of Acceptance™. Select a product for more information.
The importance of moisturizing cannot be over emphasized as a treatment for eczema and sensitive skin. Moisturizers maintain skin hydration and barrier function. Generic petroleum jelly and mineral oil (without additives) are two of the safest, most effective moisturizing products.
TIPS FOR CHOOSING A MOISTURIZER
Finding a moisturizer that works for you or someone you care for can be a challenge. What works for one person may not work for another. As the condition of your skin changes so can the effectiveness of a product. A manufacturer may also change the formulation of a product from one year to the next. Take the following steps when introducing a new product to your skin.
If you know you are allergic to a particular ingredient check the label before you buy.
Review the list of moisturizers that have received the National Eczema Association Seal of Acceptance™.
The first time you apply a new product use a small amount (about the size of a pea) to the pulse of your wrist or the crook of your elbow. Do not wash the area for 24-48 hours and watch for any allergic reaction such as redness, a rash, any form of breakouts on the skin, itchiness, pain, flaking etc.
Special Note: Nut oil, food/plant derivatives, and some natural ingredients can raise allergy issues for some individuals, and be of concern for pediatric patients. Each Seal of Acceptance™ Review will alert consumers to the presence of nut oils and similar natural ingredients. Contact your medical professional for guidance.