Dear NEA Scratch Pad:
I find your newsletters very informative and interesting. Thank you so much for sharing them. I developed AD late in life after a period of extreme stress. After many courses of varying strengths of prednisone and topical soothers and after learning to manage stress I am pretty free of AD except for some flares in my hands when I do too much with them—cleaning, gardening, etc. Your article on hand eczema in the Summer 2011 issue was great. Thank you again.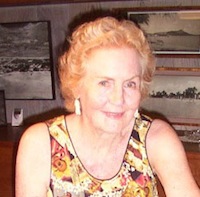 Mary Louise O'Brien
Kaneohe, Hawaii
Do you have a story or tip to share about what's helped with your eczema? Email us your Scratch Pad tip so that we may publish it and help others!
The recommendations contained in the Scratch Pad are those of the contributor.  NEA provides health information from a variety of sources; this information is not intended as medical advice.  Persons with questions regarding specific symptoms or treatments should consult a professional health-care provider.