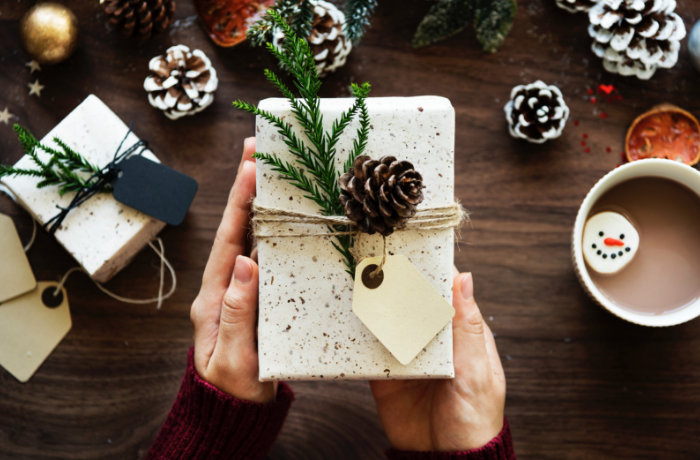 Ready or not, the holiday season is upon us. "Black Friday" is just around the corner. It's the time of year when people go into full-on gift-giving mode. For better or for worse, let the shopping begin!
Frankly, it doesn't matter to us if you've been naughty or nice. Let NEA take the stress out of your holiday season with gift ideas that will be surely be a hit with that special Eczema Warrior in your life. If that Eczema Warrior happens to be you, all the better. If anyone deserves a little self-care this time of year, it's you, right?
Clear the air
From pet dander and dust to mold and smoke, there are countless airborne pathogens that trigger allergies, asthma and eczema flare-ups. The more you can purify the air in your home, the better your chances of managing symptoms.
An air purifier ranges from $40 to over $400. A little product research can go a long way in your decision-making process. Regardless if you go the affordable or expensive route, an air purifier is a smart investment for people with eczema and allergies.
Dry air can also wreak havoc on our skin and nasal passages. Even people who don't have eczema struggle with dry air during the winter season. Humidifiers cost less than air purifiers, so having more than one might be a good idea, especially if it's a multi-level home.
You might get more bang for your buck if you spend extra on a gadget that can do both. Air purifier/humidifier combos are more expensive overall, but if you think about how much it costs to own both items, a dual-task product isn't as pricey as you think.
Read: Easy ways to allergy-proof your home
They just get me
Everyone wants to feel like they aren't alone whether they have eczema or not. Books and movies that tell relatable stories is one way to show that you "get it" or help your loved ones better understand your life with eczema.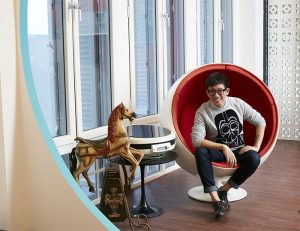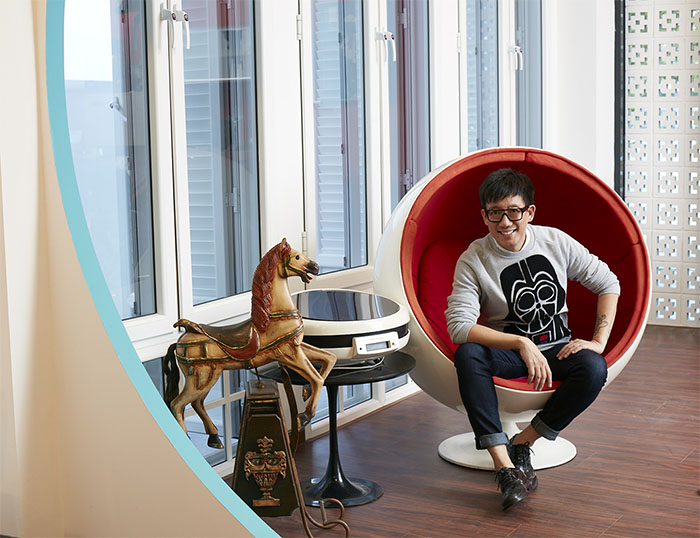 Daniel Boey, the "godfather of Singapore fashion" wrote about his journey with eczema in "Every *itch has a back story" showcasing his phenomenal career in fashion despite living with eczema.
Rosie Wellesley is a British doctor and children's author. She wrote and illustrated "The Itchy-saurus: The dino with an itch that can't be scratched" which tells the story of a T-Rex with eczema and how his friend Doc Bill the platypus helps him soothe the itch.
A more adult (and rather dark) option is a copy of the HBO series "The Night Of" starring John Turturro. The series follows a young man whose perfect night out becomes a nightmare when he is charged with murder, and his lawyer (Turturro) who lives with severe eczema. Based on the series "Criminal Justice" written by Peter Moffat, who lives with eczema himself.
Flare wear, and cleansers, and creams, oh my! 
Who doesn't love a gift basket? However, the problem with most gift baskets found online or in department stores is that they contain products with ingredients that may trigger allergies or eczema flare-ups.
Consider putting together a DIY (do it yourself) gift basket. Pack it full of their favorite fragrance-free lotions and cleansers along with clean cotton socks, gloves, bandages and so forth. Use NEA's Seal of Acceptance ™ product directory for ideas of items you can include, from cleansers and creams to household cleaning products to seamless clothing!
You can create DIY bleach bath and wet wrap kits, or DIY laundry or housecleaning kits with chemical- and fragrance-free products and protective gloves. You can even put together allergy-friendly snack packs full of their favorite foods- just make sure to exclude any known allergens.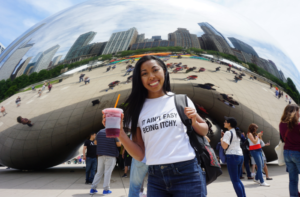 Check out the NEA store for some awesome flare wear to add to the basket. Grab a t-shirt and help #unhideECZEMA or let your loved one know you understand "it ain't easy being itchy." Include some buttons to celebrate your eczema warrior or bracelets to offer a distraction from those itchy moments.
Presentation is everything, so be sure to add some pizazz to your gift basket with a beautiful bow and handwritten note. That's really all it takes to turn everyday household items into luxurious gift baskets.
The Eczema Warrior in your life will undoubtedly appreciate this gift because eczema care can get expensive, which brings us to our next holiday gift idea…
Think outside the (gift) box
Taking care of eczema flare-ups and severe allergies can get expensive. In addition to the cost of medical prescriptions, health insurance and doctors' office copays, people with eczema go through gobs of skincare and cleaning products.
If you're worried about finding gifts that won't trigger eczema rashes or allergic reactions—and rightly so—there's always the foolproof option: just give them money.
You can't go wrong with cash. Aside from better health and world peace, money is pretty much the one thing that everyone agrees they wish they had more of.
If giving money isn't your thing, opt for a gift card to their local supermarket or favorite retail outlet instead. All families appreciate money or gift cards to their favorite stores regardless of their household income.
Ask not what your loved ones can do for you… 
Let's not forget about eczema caregivers this holiday season. Caregivers come in all different forms: friend, roommate, parent, sibling, spouse or significant other. Whoever it may be, caregivers are tasked with caring for a person with eczema, and they deserve some extra love too.
Caregivers are so focused on caring for their Eczema Warriors, they rarely take the time to care for themselves. Treat them to a spa day at the salon. Take them to a movie or their favorite restaurant. Put together a gift basket full of items they need or love. All you need is your imagination to make a caregiver feel pampered.
A "thank you" note with money or a gift card is absolutely appropriate for caregivers. Even a simple hug or "I love you" can go a long way in making the caregiver in your life feel appreciated. At the end of the day, appreciation is what caregivers crave the most.
The gift that keeps on giving
For those who don't already know, the Tuesday after Thanksgiving is known as #GivingTuesday.
Giving Tuesday kicked off in 2012 as a hashtag activist movement spawned by a group of do-gooders who wanted to create an international day of giving to charities and nonprofits. The movement was created in response to consumerism popularized by the #BlackFriday and #CyberMonday hashtags.
Your donation to National Eczema Association will provide educational resources for patients and providers, advance scientific research on eczema and new treatments, and allow NEA to advocate on the state and federal levels to improve the lives of people with eczema.
Can you guess who has the best eczema-friendly gift ideas? People with eczema, of course! Check out this special edition of Scratch Pad  for gift ideas straight from the eczema community.