Beeswax and Olive or Almond Oil
Dear NEA Scratch Pad:
I understand that petroleum is used for eczema-prone skin. However, I don't like to use petroleum. I've tried different balms from spas, and found that I could make my own, using beeswax and oil (olive or almond oil). My latest balm is what I call a Bumble Bee Balm. I've only used it on my own skin, and it works for me. I hope you find it useful, too. I realize this will not be an option for people with certain allergies. I purchased the bee products from Rainbow Groceries in San Francisco.
1/4 ounce beeswax
1 cup oil (olive or almond)
manuka honey
royal jelly
propolis
bee pollen
Ahead of time, put the propolis and bee pollen in a bottle or jar and fill with oil. Let it "seep" and strain out with a coffee filter. The propolis will never melt. In a small crock-pot, melt down the beeswax and add the oil, honey, and royal jelly. Pour into a glass jar, let it solidify, and use!
Hope this helps!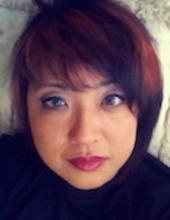 Sandra Chew
San Francisco, California
Do you have a story or tip to share about what's helped with your eczema? Email us your Scratch Pad tip so that we may publish it and help others!
The recommendations contained in the Scratch Pad are those of the contributor.  NEA provides health information from a variety of sources; this information is not intended as medical advice.  Persons with questions regarding specific symptoms or treatments should consult a professional health-care provider.
Please click here to return to the Scratch Pad main page