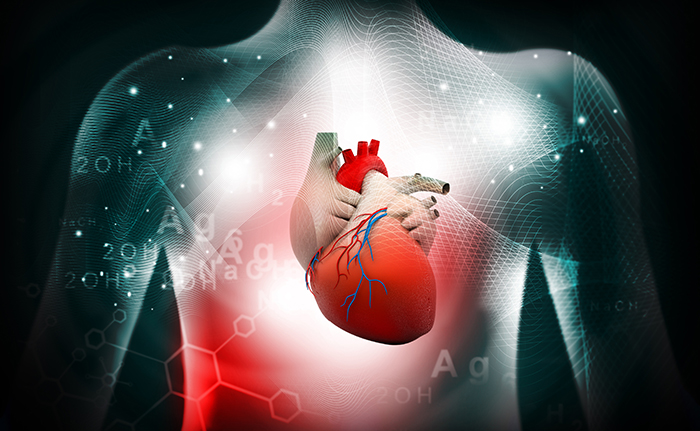 People living with atopic dermatitis have a greater chance of developing comorbidities—or related health conditions—such as asthma, allergic rhinitis (hay fever) or food allergies.
Despite mixed evidence recently about an association between AD and cardiovascular disease, a new study that analyzed more than 250,000 medical records suggests there is no link.

People living with psoriasis, for instance, have a higher risk of developing cardiovascular disease, such as hypertension, type 2 diabetes, myocardial infarction or stroke. But that is not the case for people with AD, according to a new study published in the June 2017 issue of the British Journal of Dermatology.
To determine the associations of AD with cardiovascular disease, researchers conducted a cross-sectional analysis of baseline data from the Canadian Partnership for Tomorrow Project. The analysis examined the medical records of 259,119 patients aged 30 to 74 years.
Not included in the analysis were patients with incomplete data on AD, hypertension, type 2 diabetes, MI or stroke, patients who had type 1 or gestational diabetes, or patients who developed any of the aforementioned diseases at an age prior to their diagnosis of AD.
"We did not find evidence of a positive association between AD and subsequent hypertension, type 2 diabetes, MI or stroke," noted the study's authors. "Given our findings and the conflicting literature, AD is likely not a major risk factor for cardiovascular disease."
Although the study casts doubt on scientific links between AD and cardiovascular disease, this doesn't mean people with AD are immune to cardiovascular disease.
People who engage in unhealthy lifestyle habits such as poor diet and exercise, or those who have a genetic predisposition to developing cardiovascular disease—meaning it runs in the family—can still develop cardiovascular disease whether they have AD or not.
According to the World Heart Federation, an estimated 17.3 million people around the world die of cardiovascular diseases every year, and 80 percent of these deaths are preventable.
Common tips for preventing cardiovascular disease include exercising regularly, maintaining a healthy weight, eating a well-balanced diet of fruits, vegetables and fiber-rich foods, and having your blood pressure and cholesterol checked regularly.
For more information on maintaining good cardiovascular health, click here for tips.