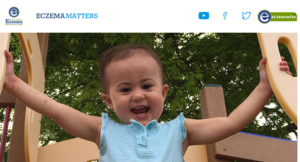 To better reflect the needs and interests of our community, we have redesigned and renamed our e-newsletter.
You'll find stories about amazing people living with eczema; news and updates about treatments, medications, and research; tools and tips to help manage eczema symptoms, and much, much more.
We hope you'll let us know what you think. If you'd like to suggest an idea for an article in a future issue, please email karey@nationaleczema.org.