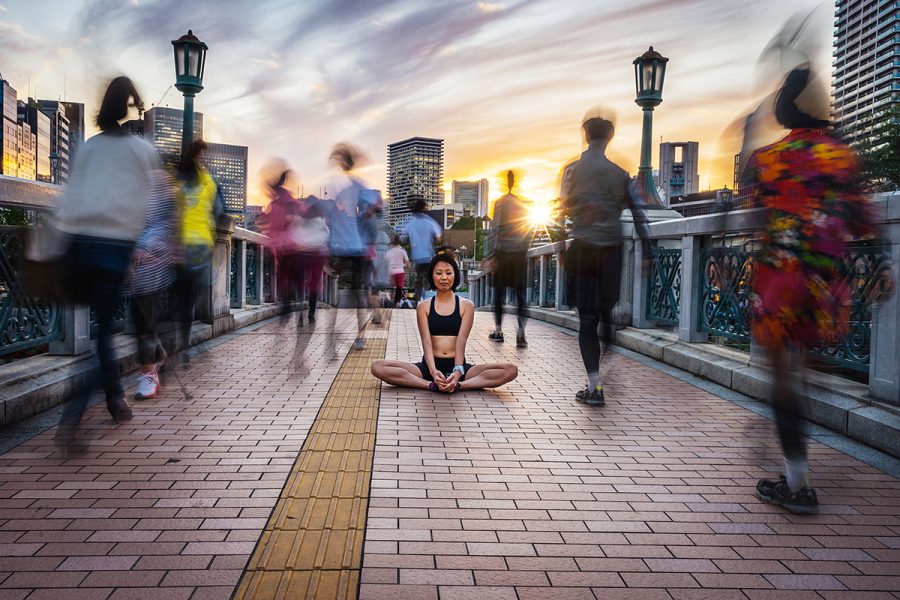 Scientists have discovered a connection between inflammation and mental health. Here's what it means for people with eczema.
Last week, we talked about how eczema affects our emotional well-being in obvious ways, such as dealing with the constant pain and itch, being self-conscious about the appearance of our skin, feeling frustrated when treatment options fail, etc.
In fact, the connection between eczema and our mental health is so strong, depression is considered a comorbidity (or related health condition) of this disease.

In a 2016 survey conducted by NEA, about half of the respondents polled said adults with moderate to severe atopic dermatitis were "very" or "extremely" bothered by poor sleep and symptoms of depression, anxiety, etc., and that eczema impedes their self-improvement activities.
Now, let's talk about some of the less obvious ways eczema impacts our mental health. Our skin is our body's largest organ. When our skin is inflamed, it makes our brains aware of that inflammation through sensations of pain, heat, itch and general discomfort.
This is according to Dr. Charles Raison, professor in the University of Wisconsin-Madison School of Medicine and Public Health's Department of Psychiatry, who is leading the charge in research related to inflammation and the development of depression in response to illness and stress.
"Conditions like atopic dermatitis are associated with inflammation in the skin, and the skin has powerful neuro-connections with the brain," he says. "We know that inflammation can talk to the brain, making us feel anxious, depressed, tired and foggy thinking, so it's very credible that anyone with a chronic inflammatory condition is at an increased risk for depression based on that inflammatory immune stimulation.
"Our biological processes are round robins," Raison continues. "They flow in both directions and in interesting ways. If your skin is involved in atopic dermatitis and you feel embarrassed, ashamed or self-conscious, these are huge producers of depression. Those feelings are also very stressful. And we know that psychological stress activates those same inflammatory pathways, which is really the tragedy of the situation."
The good news is that Raison and his team have identified certain lifestyle changes that people with eczema can employ to help reduce their body's inflammation and therefore decrease these feelings of stress, anxiety and depression.
Read more: Ways you can reduce inflammation, improve your mood, and to start feeling better mentally as well as physically.
Thanks to our 2017 Eczema Awareness Month Sponsors: