Expo Travel and Lodging FAQ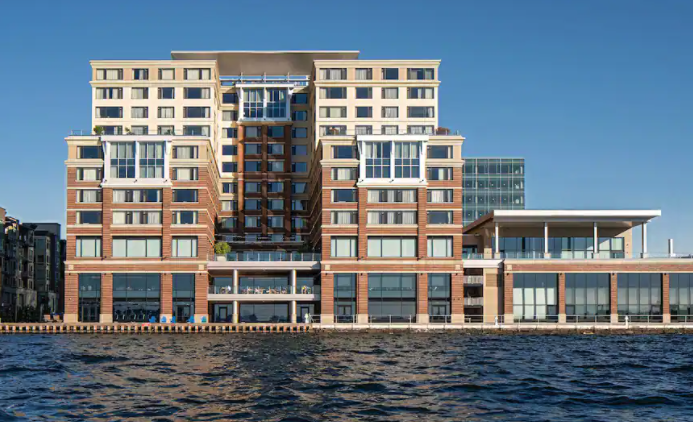 Where should I stay for Eczema Expo?
Expo 2022 is being held at Hyatt Regency Lake Washington at Seattle's Southport. NEA has arranged for a discounted room rate for attendees: A standard king or 2-queen bedroom is $195 per night; we've secured a limited number of one-bedroom executive suites for the discounted rate of $225 per night.
Our hotel room block closes Monday, June 20 so book your room now!
Why should I stay at the Hyatt Regency Lake Washington?
There are dozens of reasons, but here are our top 10:
Our group rates are better than any you'll find at a comparable local hotel.
All Expo hotel guests will receive a welcome gift bag of custom-chosen eczema-friendly products.
All rooms in our block will be allergy-friendly, cleaned and maintained with irritant-free cleansers.
Expo room guests will have access to complimentary eczema care supplies, including bleach bath and wet wrap supplies.
All rooms have free WiFi.
If you book in the Expo room block, you'll get all of the Hyatt Regency's onsite amenities but won't be charged the destination fee.
The Hyatt Regency will be the hub of Expo activity, where the community gathers, both organically and at informal, free onsite activities.
Expo hotel guests will have access to the Hyatt Regency's lakefront location, with Expo-supplied kayaks and stand up paddle boards, shoreline strolls and the Gene Coulon Memorial Beach Park just steps away.
Easy room access in case you need to take a nap or freshen up during Expo, and conveniently close to complimentary on-site morning yoga, meditation and other fitness classes.
Your fellow Expo attendees will be staying at the Hyatt Regency, too, making it easy to meet new and old friends for a walk, cup of coffee or meal.
How do I reserve my room at the Hyatt Regency Lake Washington?
Rooms at the group rate are available on a first-come-first-served basis; once the full block has been booked, there is no guarantee that additional rooms will be made available at the group rate. Book online here or call 425-203-1234 and refer to Eczema Expo.
Rooms must be booked by Tuesday, June 14, 2022 in order to receive the group rate.
What if I have a special request or need special accommodations?
The Hyatt Regency is committed to the comfort and safety of all Expo guests and will do their very best to accommodate your requests. If you'd like to supply your own linens, or if you have concerns about allergy, medical,
or access issues, please let us know at expo@nationaleczema.org.
Which airport should I fly into?
Sea-Tac International Airport is about a 20 minute drive from the Hyatt Regency Lake Washington.
What's the best way to travel from the airport to the hotel?
A cab or rideshare will cost between $30-$40 depending on time and traffic. Public transportation options are also available. Learn more about transportation options.
What is parking like at the Hyatt Regency?
Self-parking is free on Saturday and Sunday, and $12 per day on weekdays for event attendees in the Expo room block. For Expo attendees not in the room block parking, weekday parking is $16 per day.
How might Covid-19 regulations affect my travel?
Take a look at our Covid-19 Precautions page for more information.