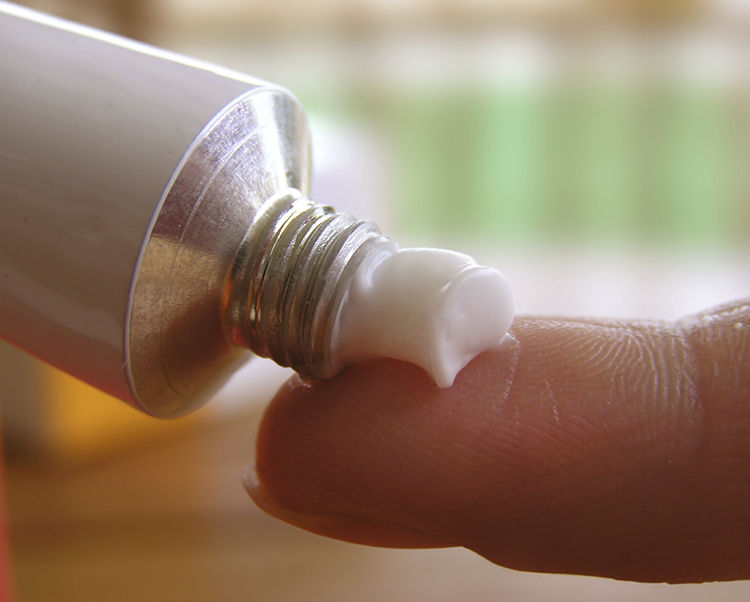 A new, nonsteroidal topical cream for AD called Jakafi (ruxolitinib) may soon hit pharmacy shelves if the treatment continues to show favorable results in clinical trials. Drug manufacturer Incyte Corp. announced the latest clinical study findings for its blockbuster janus kinase (JAK) pathway inhibitor at the annual meeting of the European Academy of Dermatology and Venerology (EADV) in September 2018.
JAK inhibitors, or jakinibs, are a type of medication that inhibits the activity of one or more of the Janus kinase family of enzymes. They are used in the treatment of cancer and inflammatory diseases such as rheumatoid arthritis.
echo adrotate_group(1);
Results from the study indicated that ruxolitinib cream, when administered twice daily, significantly improved patients' EASI scores in a phase 2 clinical trial, according to Dr. Steven Stein, chief medical officer at Incyte.
"We look forward to further advancing the True-AD clinical trial program for ruxolitinib cream and initiating phase 3 trials in this indication to further explore the potential of JAK inhibition to modulate inflammation and itch, and therefore provide much-needed relief to patients with this disease," Stein said.