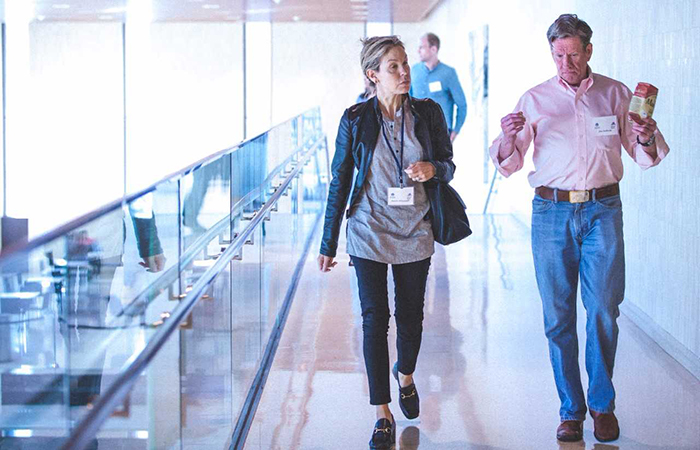 More than 30 percent of adults with atopic dermatitis (AD) – a chronic disease of the immune system that appears on the skin – say they have been diagnosed with depression and/or anxiety, according to a recent survey by the National Eczema Association of 545 people with the condition. This percentage is much higher than that of the general U.S. population with depression, which is estimated by the Centers for Disease Control and Prevention to be 7.6 percent.
Atopic dermatitis is a type of eczema. People with AD have a "leaky" top layer of skin and an over-reactive immune system. The leaky skin allows irritants and allergens to pass through, triggering the immune system to produce inflammation. Inflammation causes the red, itchy and painful skin symptoms common to the condition. The immune system of a person with AD may also be triggered by normal bodily processes.

About 15 million adults in the U.S. have atopic dermatitis. For the millions of Americans with moderate to severe forms of the disease, AD negatively impacts almost every area of their lives, including their profession, intimate relationships, sleep quality, and overall wellbeing.
"Atopic dermatitis is a complex disease as this survey shows," says Julie Block, president and CEO of National Eczema Association. "Research reveals this form of eczema goes well beyond what you see on the skin. Chronic inflammation, symptoms such as unbearable itch, being severely allergic to the world around you – these all profoundly affect the quality of life of people with AD."
October is Eczema Awareness Month. Throughout the month, the National Eczema Association put the spotlight on the impact of eczema on mental health. The organization encourages anyone with eczema to explore its offerings, designed to help people with the condition.
"In honor of Eczema Awareness Month and in recognition of the challenges people with eczema face, we've gathered information on our site from experts on mental health and chronic disease," says Block. "Visitors will find the range of resources to help them understand and manage the emotional ups and downs of eczema."
Learn more about eczema and mental health and access resources from the National Eczema Association.
Photo credit Fleur Losfeld.