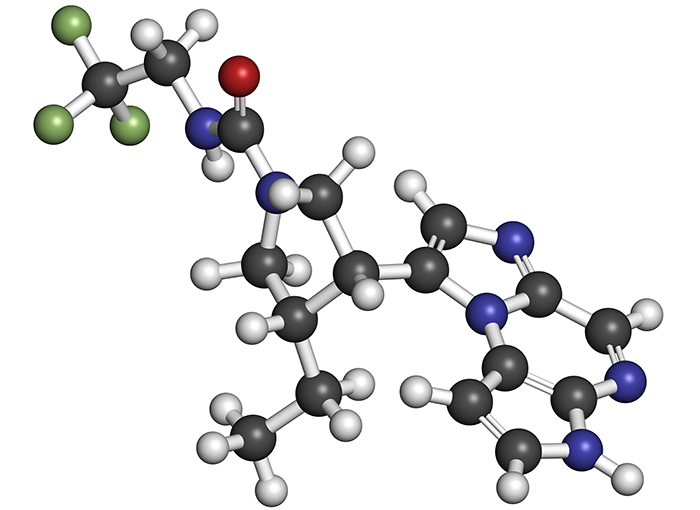 The American Academy of Dermatology (AAD) Annual Meeting is a yearly convergence of brilliant minds in dermatological research from around the world. The event, which took place in February 2018 in San Diego, Calif., included presentations on two new oral treatment options for atopic dermatitis (AD).
Dr. Emma Guttman-Yassky presented on phase 2 clinical trial results for upadacitinib, a Janus kinase (JAK) 1-selective inhibitor, for adult patients with moderate to severe AD not adequately controlled by topical treatments or for whom topical treatments were not medically advisable.
According to the study, the once-daily oral medication made by AbbVie significantly improved symptoms of AD, including a reduction of itch at week one and improvement in the extent and severity of skin lesions at week two.
In January 2018, the FDA granted breakthrough therapy designation (BTD) for upadacitinib in adult patients with moderate to severe AD who are candidates for systemic therapy. The purpose of BTD is to expedite the development and review of medicines that demonstrate substantial improvement over existing therapies based on clinical evidence.
Baricitinib scores well during 16-week clinical trial for eczema
Dr. Jonathan I. Silverberg presented on study results for Lilly's baricitinib, a once-daily oral JAK 1 and JAK 2 inhibitor for moderate to severe AD. For 16 weeks, 49 participants received a once-daily placebo, 49 participants received 2 mg of baricitinib, and 38 participants received 4 mg of baricitinib while on topical corticosteroids.
Researchers used three scoring systems: Scoring Atopic Dermatitis (SCORAD) for itch and sleep, Dermatology Quality of Life (DLQI) and Patient-Oriented Eczema Measure (POEM).
By week 1, participants who received either 2 mg or 4 mg of baricitinib experienced statistically significant improvements in mean POEM scores and SCORAD-Pruritus scores compared with those who received the placebo. However, improvements in mean POEM scores by week 16 were significant only for those who received 4 mg dose of baricitinib in conjunction with topical steroids.
While 4 mg of baricitinib showed early efficacy on POEM scores, patients with more severe disease at baseline who received 2 mg of baricitinib showed significant improvements at weeks one and four. By week four, those who received baricitinib experienced significant improvements in SCORAD-Sleep and DLQI compared to patients who received the placebo.
In addition, 45 percent of patients who received 2 mg of baricitinib and 37.5 percent of patients who received 4 mg baricitinib reported clear or almost clear skin or mild eczema by week 16 compared to the placebo group.