Not Just Itchy Skin - Why One Mom Donates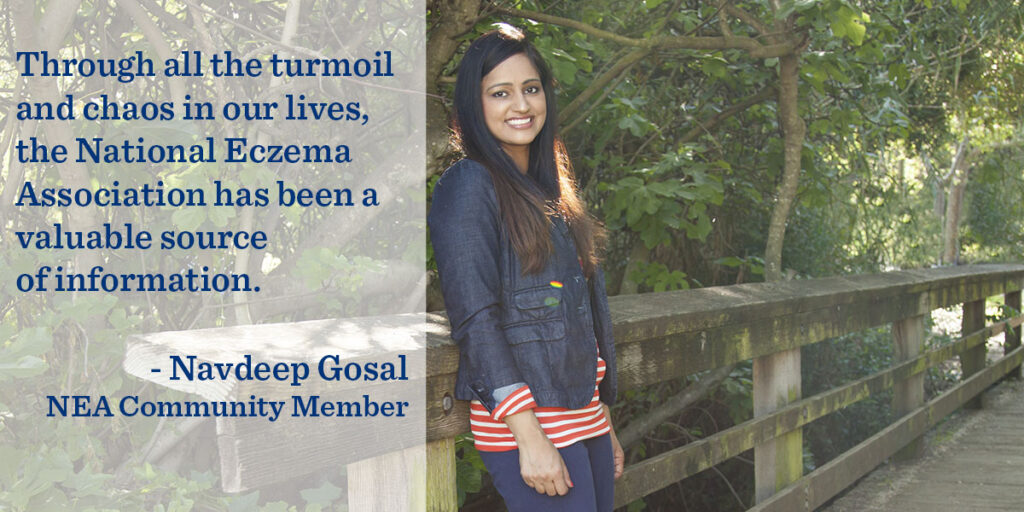 Navdeep Gosal, a mother of two, shares how her son's eczema changed her life, and why she donates.
May 2017
After suffering with severe eczema for most of his six years of life, I asked my son, "What is eczema?" His response was quite different from what I see on the web.
To my son, eczema is not just an itchy patch on his skin—it's a diminished quality of life.
"It doesn't let me finish my school work. Sometimes it doesn't let me sleep, and I get really tired at school," he told me. "On a hot day, I can't go outside and play, and I wonder why I have it."
Despite mild eczema being a part of our family for generations, I was not prepared to handle the severity of my son's eczema. When he turned 3, his whole body was covered in an itchy rash. Because he was too young to resist the temptation to scratch his skin, we faced recurrent infections. He went from being a happy, healthy toddler traveling the world with us to being placed on special diets, with a very restrictive lifestyle based on weather and humidity. We visited doctor's offices so often they felt like his second home.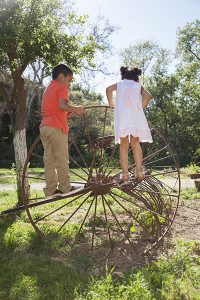 I had to quit my director-level position, take him out of his daycare and spend all my time caring for his eczema. When blood tests, prick tests and patch tests failed to provide any consistent insight into his condition, I started keeping a diary of all his activities, meals and environmental factors that triggered his flares. This led to an interesting idea. Because innovation is often driven by a problem that needs a solution, I developed the app, Eczema Tracker, as a result of not being able to effectively manage my son's eczema. Slowly but surely, I took control of my son's eczema using the right resources at the right time.
Through all the turmoil and chaos in our lives, the National Eczema Association has been a valuable source of information whenever I have doubts about my son's health care or eczema treatments. One of the most important turning points in my eczema journey was when I came across a treatment controversy and NEA had proactively addressed the topic. It provided comfort and relief, and alleviated unnecessary stress; allowing me to focus my energy on treating his eczema.
I donate my time and resources to eczema efforts, hoping to someday find a cure or a treatment that is consistently safe and effective. Won't you please join me in helping NEA deliver information and support to people when they need it the most, by donating to NEA today? No amount is too small to make a difference. Your donation will be appreciated by millions of people with eczema.

Sincerely,
Navdeep Gosal
NEA Community Member