Switching to Petroleum Jelly
Dear NEA Scratch Pad:
I just wanted to thank you for your excellent website. I had severe eczema on my hands and fingers for months. I tried several creams and lotions, and nothing worked. I even researched eczema on the Internet and all the sites just said to use creams and lotions and cortisone. Only after finding the NEA website did I see the warning to avoid lotions in a pump and to try using petroleum jelly instead. That did the trick, and I started seeing results in less than a week! My hands finally look normal again, and I couldn't be happier!
Thank you again for your informative website.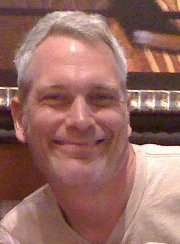 David Plowman
Long Beach, California
Do you have a story or tip to share about what's helped with your eczema? Email us your Scratch Pad tip so that we may publish it and help others!
The recommendations contained in the Scratch Pad are those of the contributor.  NEA provides health information from a variety of sources; this information is not intended as medical advice.  Persons with questions regarding specific symptoms or treatments should consult a professional health-care provider.
Please click here to return to the Scratch Pad main page