Understanding AD from a parent's perspective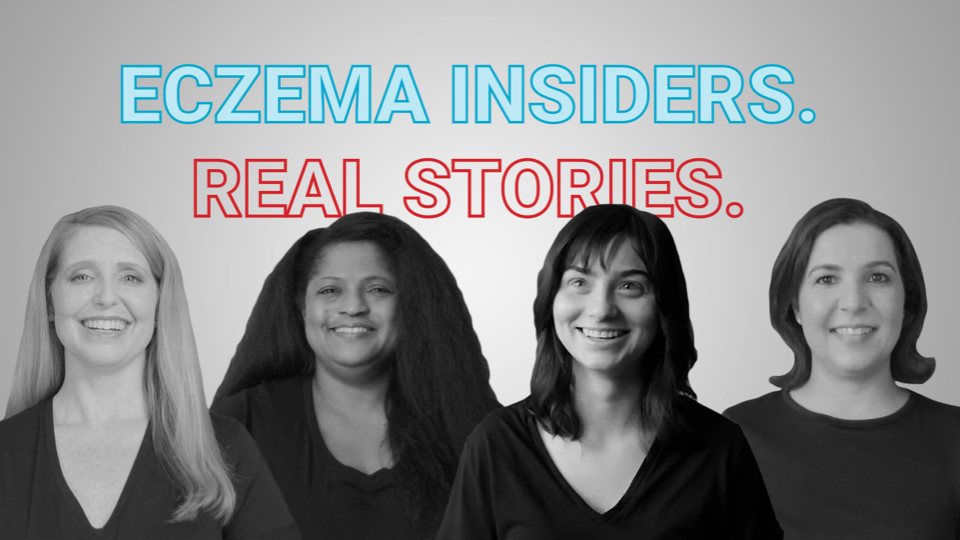 Parents and their kids are managing a lot of ups and downs these days during the pandemic. Imagine adding to the mix a chronic skin condition that often comes with intense itching, sleepless nights and painful skin lesions.
That's the reality for Ashley Ellis, mother to 9-year-old daughter, Hadley, who is one of about two million people aged 6 years and older living with uncontrolled, moderate-to-severe atopic dermatitis (AD).
AD is characterized by rashes that can potentially cover much of the body, and can include intense, persistent itching, skin lesions and skin dryness, cracking, redness or darkness, crusting and oozing.Itch is one of the most burdensome symptoms for people with AD and can be debilitating.
"Itch is Hadley's worst symptom and while her eczema has been more controlled lately, she still experiences extreme itch," Ashley said. "It can often be triggered by environmental factors like heat. Typical activities for a child Hadley's age can also trigger symptoms. It is difficult to deal with the fact that playing outside might make her symptoms worse."
With atopic dermatitis, the immune system is highly sensitive and can react to even the slightest allergens or irritants. This reaction can cause excess inflammation underneath the skin, which may lead to frequent worsening of symptoms. The rashes you see on the skin's surface are not contagious, but a visible sign of a deeper inflammatory disease underneath.
"I've had to advocate for Hadley with her teachers, who don't always understand her disease," Ashley said. "She has trouble concentrating in school when she is itching, and she has had to miss school because of her symptoms. For example, Hadley wasn't able to write neatly for a while because her skin was so raw on her fingers from her AD that it hurt her to write. I always use examples to explain her limitations and get them to understand."
By helping more people understand AD, we are working together as a community to spread awareness and destigmatize this disease. That's why the National Eczema Association is proud to partner with Sanofi and Regeneron on the Understand AD campaign during Eczema Awareness Month.
Understand AD brings together different perspectives of real people living with moderate-to-severe AD to answer some of the most common questions about this disease.
The program includes a series of videos featuring Ashley, dermatologist Dr. Mercedes E. Gonzalez and two others with AD, Sam and Danielle, to help eczema patients, as well as their families, navigate the realities surrounding this disease.
Visit UnderstandAD.com to learn more about moderate-to-severe atopic dermatitis, watch the videos and download helpful resources for people living with AD and their caregivers.
DER.20.09.0006