Stocks & Securities
Because of recent stock market volatility, this may be a great time to consider making a gift of stock that has increased in value. You may never be in a better position to benefit from a gift of stock, bonds or mutual fund shares. Giving stock benefits you two ways. You could:
Earn a charitable deduction for the full fair market value of the securities.
Avoid capital gains tax on securities that have increased in value (provided you have owned them for one year).
Example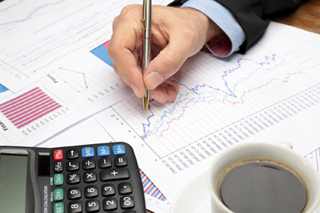 Suppose you own 200 shares of stock that you purchased several years ago at a cost of $5 per share. Now the stock has doubled in value and is worth $2,000, or $10 per share. If you sold the shares, you would have a capital gain of $1,000. Because of recent tax legislation, this gain would be subject to capital gain tax at a maximum rate of 20 percent. As a result, you could owe tax of $200, making your $2,000 in stock worth only $1,800. If you donated the stock, you could benefit
from a tax deduction based on the full value of the stock. At a 28 percent ordinary income tax rate, your tax savings would be $560. And, you could avoid the capital gains tax completely. Your tax savings could be even greater if you are in a higher tax bracket.
If you transfer the shares before December 31, you may claim a charitable deduction on your tax return for that same year. What's more, gifts of stock are surprisingly easy. Often, they require little more than a phone call to your stockbroker. Of course, your personal financial situation is unique, so you should be sure to talk to your financial advisor before making a gift of stock or securities.Stock and other securities can also offer guaranteed payments for life through a charitable gift annuity or pooled income fund.  Gift annuity rates, which are based upon your age, range from 6.5 percent to 12 percent. With many stocks and securities providing little or no dividends, this may be an ideal time to convert your long-term investments into a stream of higher payments. And, if you fund a gift annuity with appreciated securities or with cash, only a portion of your payment would be taxable.
For instructions for transferring stock or securities to the National Eczema Association, please contact NEA by telephone at 800-818-7546.