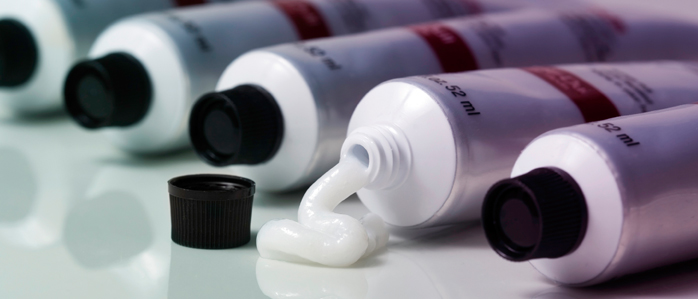 Topical steroids are an important part of the treatment plan for most people with eczema. When eczema flares up, applying cream, lotion or ointment containing a steroid will reduce inflammation, ease soreness and irritation, reduce itching, and relieve the need to scratch, allowing the skin to heal and recover.
Steroids are naturally occurring substances that are produced in our bodies to regulate growth and immune function. There are many different kinds of steroids, including "anabolic steroids" like testosterone and "female hormones" like estrogen (both produced in the gonads), and corticosteroids such as cortisol, which is produced by the adrenal glands. Corticosteroids are the type of steroid used for eczema. Corticosteroids have many functions in the body, but among other things they are very effective at controlling inflammation. The way corticosteroids reduce inflammation is very complicated, but it involves temporarily altering the function of a number of cells and chemicals in the skin.
Watch this video on topical steroid use.