Download our Eczema School Kit for Parents and Educators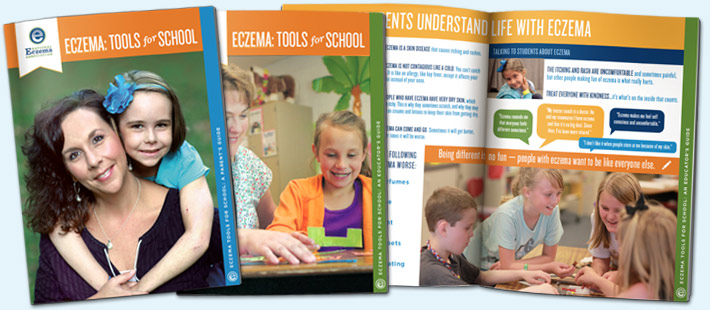 The National Eczema Association developed the booklet "Eczema: Tools for School" to help parents and educators give children with eczema the best possible school experience.
Today, more than 1 million school-age children in the U.S. are suffering from severe eczema (also known as atopic dermatitis). For kids with eczema, an ordinary day at school is filled with possible triggers that can aggravate their eczema symptoms — from carpets to outdoor activities to standard soaps.
These handy information booklets offer resources and advice to foster a positive experience for children with eczema. There is a booklet written for parents and their children with eczema, and there is also a booklet for educators and teachers to help them set up their eczema students for success.
We want your child with eczema to have a happy and healthy school year. Download your copy and share it with others.