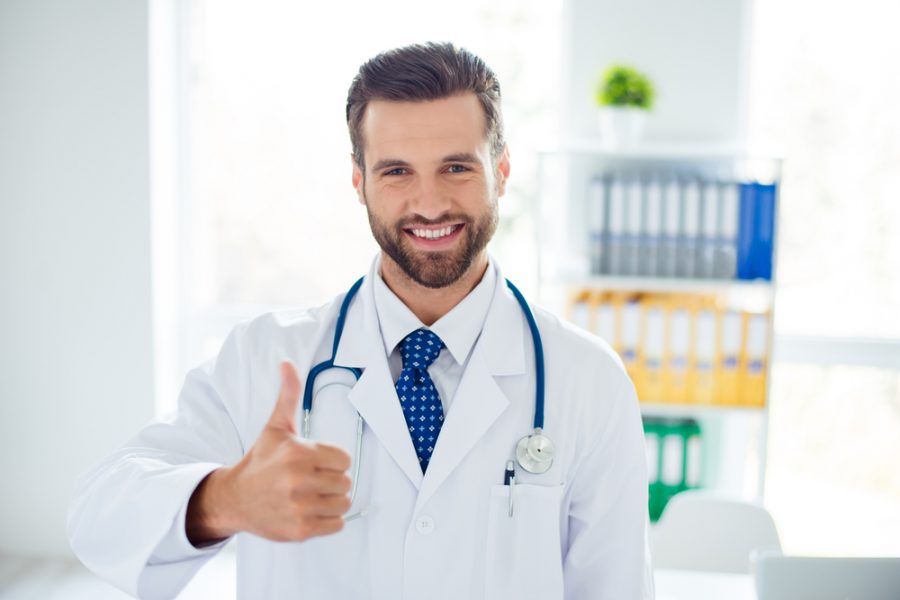 Life with atopic dermatitis means you practically have your doctor on speed dial. After countless medical visits, you may even feel something of a bond.
Doctors see us through our worst flare-ups. We confide in them our most intimate symptoms and triggers. Together, we discuss treatment options and set future goals.
Patients trust their medical providers with their lives. That's why it's so important to find a doctor you trust and respect.
You want someone who understands the ins and outs of your disease, knows all of the different ways to treat it, and can help you make informed decisions on the treatment course that's right for you.
If that doesn't describe your current doctor, then it might be time to reevaluate the relationship and move on to a new provider.
Worried about your doctor? Keep an eye out for these red flags
Here are some warning signs that it's time to find a new doctor:
The doctor fails to adequately explain to you what your disease is and how to treat it. You end up leaving the appointment feeling more confused than when you went in.
The doctor prescribes you medications without weighing their pros and cons with you.
The doctor does not give you all of the treatment options or seems biased toward a specific drug.
You try to express your concerns and ask questions but get short, dismissive answers.
The doctor doesn't collaborate well with other physicians to coordinate care.
Parting with your doctor doesn't have to be sweet sorrow
If you do feel that it's time to find a new provider, make sure you identify a new doctor before you leave the other one behind.
Do your due diligence. Some doctors aren't accepting new patients. Others may not take your insurance. Specialists like dermatologists may be booked up months in advance.
Schedule one last visit with the doctor before you move on. Ask for copies of all medical records that relate to any health condition you've experienced while you were their patient. Doctors' notes, test results and other information will be useful to your new doctor.
If you feel the need to discuss your reason for leaving, take a thoughtful and compassionate approach as you would any breakup. You can be honest with your feedback without being rude.
Let the National Eczema Association help you find the right doctor
To make it as easy as possible for people with eczema to locate eczema "eczperts" in their communities, NEA created the Eczema Provider Directory.
The online directory allows you to search for medical providers who specialize in treating eczema. All you have to do is plug in your zip code.
The directory pulls up vital information including their contact info, medical specialty, types of treatments they provide, and whether they are covered by Medicare/Medicaid or private insurance.
It never hurts to check into a provider's background. The federation of state medical boards has a database called Docinfo.org that contains information regarding any disciplinary action taken against physicians nationwide. You can gain access to the database for a small fee.
Try to have reasonable expectations about doctors
It's important to be realistic about our expectations of doctors. In the real world, doctors don't sneak away to their underground laboratories to concoct the magic potion that will instantly cure us.
Doctors are human beings, and human beings make mistakes. They may not have all the answers all the time. Nobody's perfect.
We can't expect doctors to be superheroes, even though they really are busy trying to save as many lives as possible.
We can't expect them to be our best friends either. Medical doctors are no-nonsense problem-solvers who may not always have the friendliest bedside manner. Their job is to keep us alive, and they take that job very seriously.