Eczema Expo 2022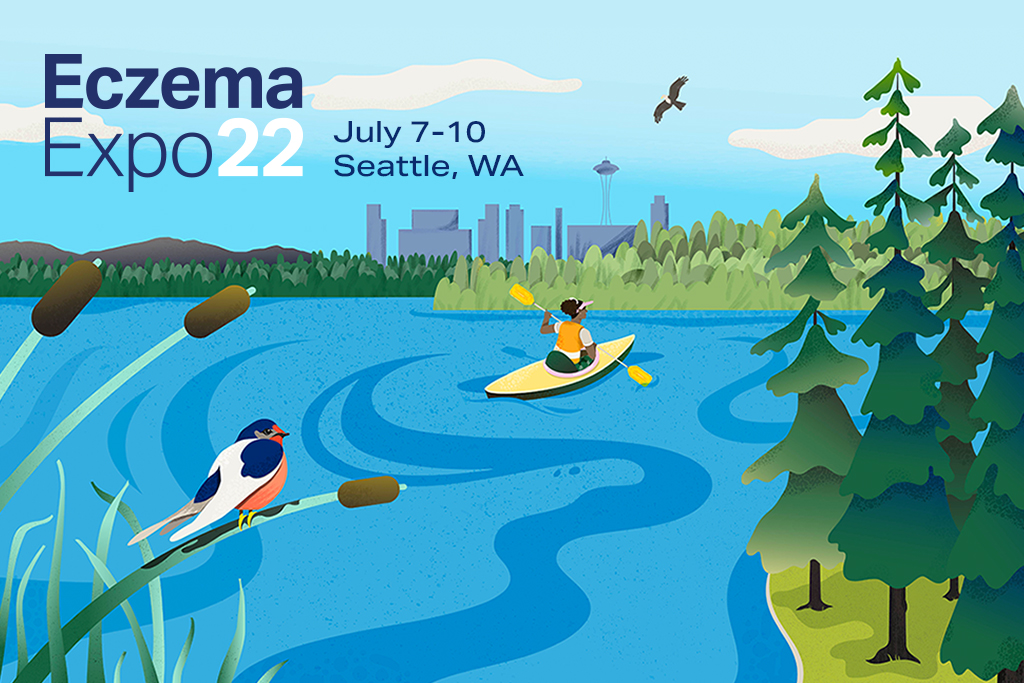 Welcome (back) to Eczema Expo.
It's 2022 and we are finally ready to gather again in person! Are you ready to join us?
Eczema Expo is a one-of-a-kind gathering of the eczema community, uniting people who have eczema, their caregivers, healthcare professionals and industry members for four days of education, support, connection and entertainment. Early bird pricing ends Monday, May 16. Register now!
Expo 2022 will be a hybrid event, offering an in-person experience taking place in Seattle, WA from July 7-10 and a virtual program for people who can't attend. Check out registration pricing and see what you get when you register for Expo. Take a look at the agenda for the in-person event.
As always, Expo will be your safe place: you'll be ensconced in fragrance-free rooms, share meals that are free of common allergens and be surrounded by a community of people who understand eczema. Expo is your opportunity to dress to suit the weather, not to hide your flares. It's the place where you can feel comfortable in your own skin without fear of judgment or double-takes from others.
This year, Expo will address the adjustments we are all making and struggles many of us are dealing with: What is my new normal? It's time to leave the house, but do I really want to?
If you're ready (and able) to leave the house, join us at Expo. We'll be there for you in Seattle with open arms, plus:
educational sessions from world-class medical professionals that will give you the information you need to better manage your eczema;
discussion and panel sessions that will help you explore your own new normal and determine how to avoid flares when getting back to what you've missed most;
support sessions where you'll give and get advice about life with eczema and you'll be reminded that you're truly not alone;
fitness and social activities where you'll meet your new BFFs and remember how to have the time of your life again.
Children aged 0-17 are invited to Expo Camp, where they can connect with other kids and enjoy days full of entertaining, empowering activities, allergy-friendly food, age-appropriate educational sessions and, of course, awesome camp counselors.
Thank you to our sponsors: