Seal of Acceptance™ Clinical Testing Requirements
The Seal's Scientific Oversight Committee has set guidelines to determine if a product is suitable for the Seal. In order to obtain the Seal, products must undergo and pass the required clinical safety tests. The tables below and on this downloadable PDF detail the requirements.
The following tests are acceptable to submit in order to apply for the SoA: Human Repeat Insult Patch Test (HRIPT), a Cumulative Irritancy Test (CIT) or a Safety in Use (SIU). At least one of these tests must be submitted for each product; multiple tests meeting the criteria may be submitted with applications.
If the clinical safety test does not meet Seal requirements, the product is not eligible to apply for the Seal.
Testing guidelines:
All testing data must have the Fitzpatrick Skin Type or similar submitted with the testing data that shows different skin types, varying gender and age stratification from 18 years old and up.
It is acceptable for the testing site to be outside of the United States as long as the requirements are met.
Product testing on animals is not accepted.
A list of Clinical Safety Testing companies can be provided upon request.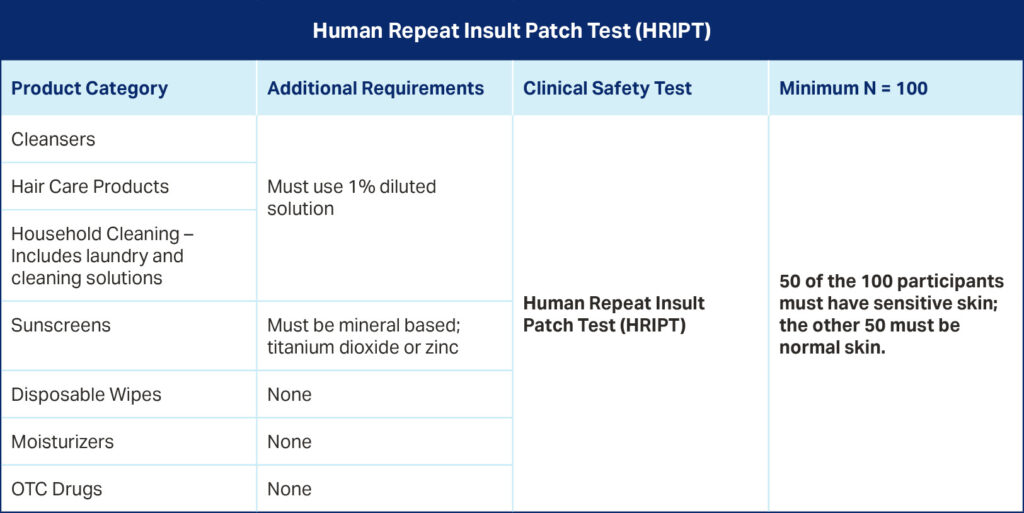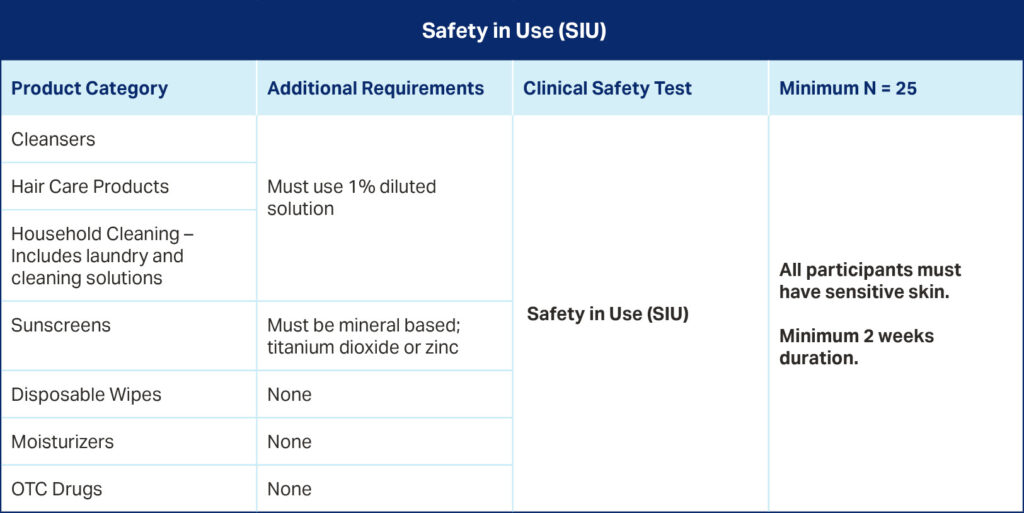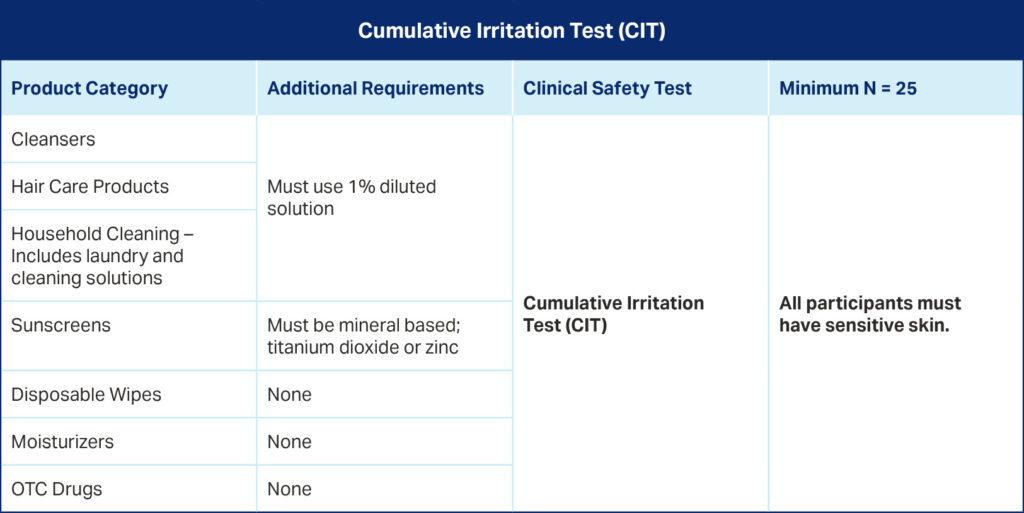 Clinical Safety Testing results should be submitted to NEA here. Please contact us if you'd like us to send you a list of clinical safety testing companies who are able to meet our testing requirements.
Download a PDF of the clinical testing requirements.