Itching for a Cure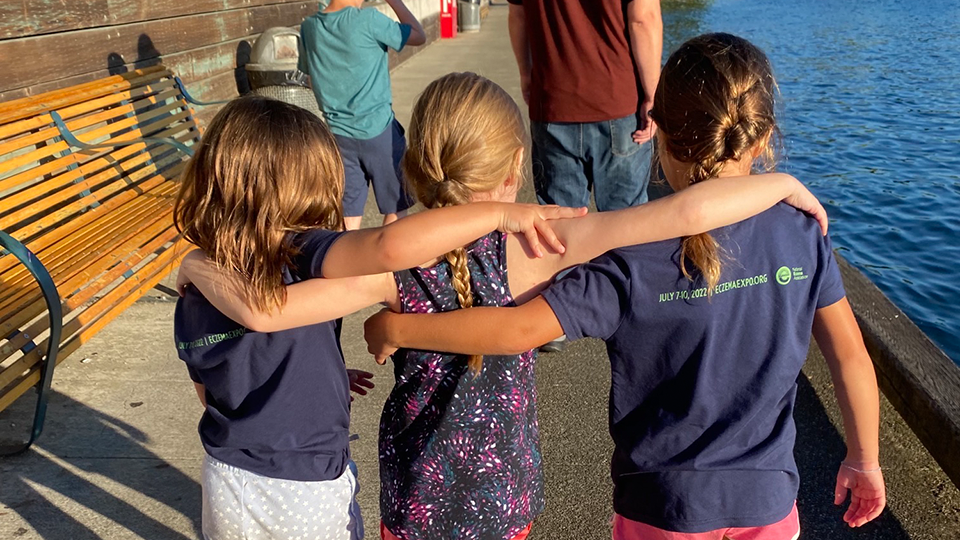 Are you Itching for a Cure?
Itching for a Cure invites people who envision a world without eczema to raise funds for research to help make that vision come true. Join hundreds of people with a passion for ending eczema. Register and start your fundraising campaign!
Can my funds be matched?
Eczema champion ecz-traordinaire, Dr. Peter Lio, is challenging the eczema community to raise funds for eczema research — and he is matching the first $30,000 raised in May! For every dollar you raise in May, Dr. Lio will donate an additional dollar. Help meet the Itching for a Cure challenge goal!
How do I fundraise?
Your fundraiser can be whatever you dream up — an email and social media donation drive, a bowling party, a dress down day at school or work, a walk, a run or a cycling event. You can create a fundraising event around whatever activity you love, or simply raise funds through email and social media. It's up to you!
Once you register, you have access to NEA's Itching for a Cure website. This site lets you customize your story, ask for donations via email and social media, accept donations securely online with a debit or credit card and thank your donors.
Check out NEA's Cure Captain Fundraising Guide for more tips and tricks and use our Circle of Influence tool to build your list of potential supporters!
How are donations from Itching for a Cure used?
The funds you raise will support NEA's Research Fund. In 2023, NEA will award more than $1 million in research grant funds. This research is critical to understanding and improving treatment for eczema — and for coming closer to a cure. Learn more about NEA's research program here.
When should I fundraise?
May is Itching for a Cure Month, so we encourage you to fundraise in May — and you can keep fundraising all year long! The Itching for a Cure website is available to volunteer fundraisers any time of year.
How can I achieve fundraising success?
Our IFAC Committee, led by NEA's Vice President of Development, Melody Sugg, has advice to help you achieve your fundraising goals.